When a loved one dies, you're faced with the responsibility of arranging the cremation. So imagine how much more overwhelming that responsibility would be if the death occurs in another state. Worse still, thousands of miles away in another country. What would you or your family do? Who could help? Crucially, could you or your family afford to bring home the body?
Repatriating back to the US is expensive and stressful
Repatriating a body can cost between $10,000 and $20,000; bringing back cremated remains is cheaper but can still set you back between $4,000 and $8,000. What's more, the whole process of repatriation can take several weeks and it involves a lot of paperwork and bureaucracy.
Remember, the Bureau of Consular Affairs will help families mediate with the local authorities but it will not help financially – it has no funds to assist in returning the remains or ashes of U.S. citizens who die abroad.
The deceased's wishes are not always possible
The cost of repatriating a body is too much for most people, which is why the majority of those who die abroad are cremated in the country of death and only their ashes are returned home. That can be distressing, especially if the deceased wanted to be buried or the family wants the funeral to take place near home.
Watch a short video about this service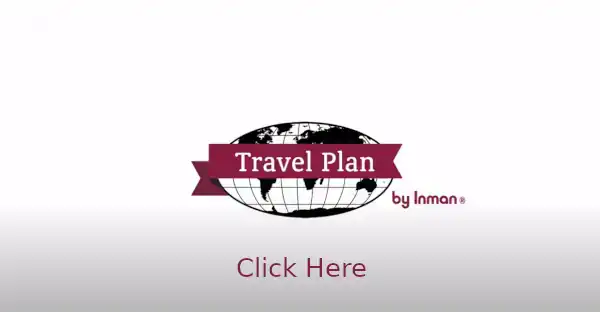 Get Peace of Mind with Inman
Fortunately, you and your family can avoid the expense of repatriation with Inman's Away-From-Home Protection Plan. You can also ensure that you and your loved one's pre-arranged cremation wishes are carried out at no extra cost.
Whether you're on vacation, on a business trip or visiting family, Inman's protection plan offers you 24/7 assistance. All you have to do is pick up the phone. No matter where you are in the world, just call us and we can start helping straight away.
We're an Authorized Inman Provider
Inman's Away-From-Home Protection Plan covers the cost of repatriating the deceased's remains from any US state or any country in the world where we enjoy diplomatic relations, saving you thousands of dollars.
They also provide personal advice and information in time of need, eliminating stress and confusion ensures pre-arranged cremation wishes are fulfilled at no extra cost, relieving you and your family of some difficult decision-making offers lifetime membership for a low one-time cost, protecting over a million members.
Call us today toll free at 844-682-6800 to speak with one of our Advance Planners and get you the lifetime protection you and your family deserve.