When a death occurs in your family, you'll be faced with legal duties and major decisions. It's a very difficult time, and you may not know what to do or when to begin making arrangements. That responsibility can be overwhelming.
Fortunately, Cremation Society of Washington is available 24 hours a day, 365 days a year to help you make those necessary arrangements.
Our secure online service makes the whole process of arranging a cremation easy and gives you control from your home or office. No appointment with a funeral director is necessary.
How Our Process Works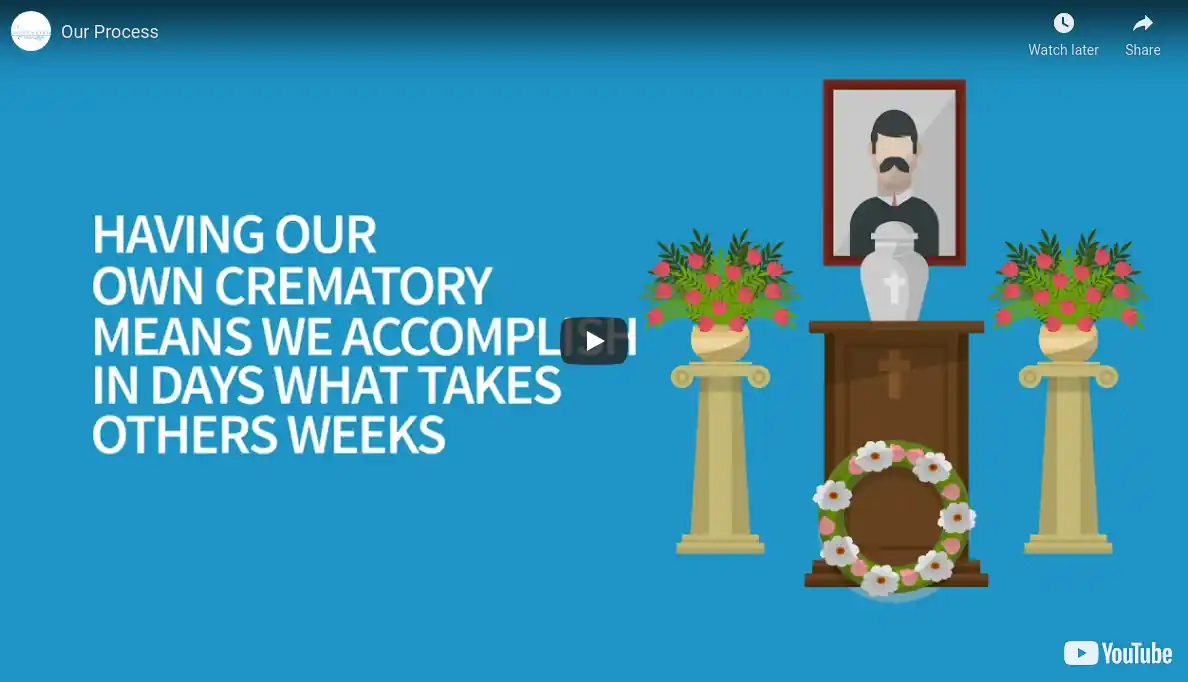 Step One – Notify our office death occurred
The first step is to call us toll-free at 844-682-6800 as soon as possible. We'll ask a few questions, such as the name and size of the person who has died, where the death took place, and the name of the attending doctor and of the next-of-kin. Once we have those essential details, we can transfer your loved one into our care.
Step Two – Arrange the cremation online or telephone
Once you have called to notify us of your loved one's death, you can click here begin making arrangements for the cremation. Everything can be done online, but if you need any guidance you can call us toll-free at 844-682-6800 at any time.
Step Three – Complete the necessary documents
We will prepare and send you documents for you and other next of kin to complete and sign electronically, even on your smartphone. Once these are complete, we can file the death certificate and schedule the cremation at our crematory.
Step Four – Return of your loved one's ashes
When the cremation is complete, we'll send you a calendar link to schedule the day and time to retrieve your loved ones' urn at one of our contracted offices. You may also choose to have the ashes shipped with USPS Priority Mail Express, scattered at sea or to have them hand-delivered for an additional cost.
* The cremation process can take up to two weeks, depending on the availability of the medical examiner, completion of paperwork and scheduling at our facility.